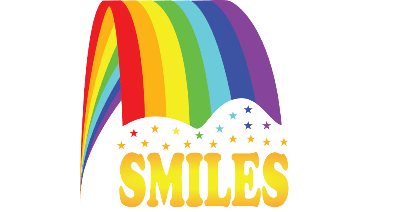 A touchscreen turnaround
How we helped a day nursery in London to revitalise its service and increase turnover by £100k in one year!
The challenge
Despite a strong local reputation and OFSTED ratings, Rainbow Smiles nursery was finding it increasingly difficult to maintain its 50-place operational capacity. The nursery, like so many others, had been relying on inaccurate performance information recorded on paper.
With no confidence in the data, owner Tariq Ayyub knew that something had to change.
The solution
Built from the ground up in the Rainbow Smiles nursery, Prism has enabled Tariq to take complete control of his setting.
Practitioners now use touchscreen devices in place of paperwork to record everything from registers to EYFS observations, all directly linked to the integral back-office system.
With inefficiency removed from the everyday administrative activities, managers are freed-up to focus on improving quality and performance. Aided by Prism's easy-to-read reports and dashboard displays, they now get all the information they need to make effective decisions with confidence.
Tariq said: "I was surprised by how quickly we saw results. I thought it would be harder to convince the practitioners, but they took to it straight away. They are empowered to spend more time doing the work that they love: supporting the children to reach their potential."
Tariq Ayyub
Parents have also been won over
Able to access automatically generated invoices and information about their child's development through a Parent Portal, they are more engaged than ever before.
Luisa Kos says: "Rainbow Smiles has been fantastic from my son's very first day there. Now that Prism is in place, I always know what he's talking about!"
---
Touchscreen turnaround
Childcare made easier
Practitioners use mobile devices to access all the information they need and to record EYFS observations in real time.
Ready-made insight
With insight provided through vibrant dashboard displays, Rainbow Smiles' managers are able to take effective decisions with confidence.
Deeper relationships
Parents receive information about their child's learning journey every day. As a result, parents are more engaged than ever before.
Service remodel

50%

Staff development

50%

Satisfied customers

100%
Only the best will do!
Twelve months after going fully operational with Prism, Rainbow Smiles has recorded its best ever results. Operating at full capacity and with word spreading amongst parents, the nursery waiting list now extends to 2016. Tariq concludes: "Prism has brought together the nursery management, staff and parents to work as a team around the child. We've improved the way we deliver childcare and boosted our business."
Request free benefit analysis or book demo
Find out how Prism – and our experienced consultants – can help boost your early years business.