With the nursery business environment remaining as competitive as ever, it's no wonder that owners and managers are increasingly choosing nursery management software to help them gain a competitive edge.
An effective solution can make a huge difference to the efficiency and efficacy of your early years operations. However, with so many options to choose from – from EYFS software to total management tools – deciding which one is right for you is not an easy task.
So, I've put together the following short guide to help you invest wisely in a nursery management solution that best fits the need of your business.
1. Think about why you want software and decide what you want it to do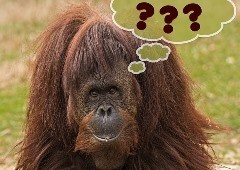 "Everyone else has got nursery management software" is not reason enough to invest in a solution yourself – although it is probably a good indication that you should!
First, you should think about your business objectives and the performance of your nursery. For example, do you have a pressing need to improve efficiency or are you more interested in improving staff performance?
Each setting is unique and, although childcare providers may have similar goals, such as striving for high-quality childcare, there are different ways of reaching your targets. Your setting has its own particular set of circumstances and these should dictate your plans for improvement.
Once you understand your objectives and what you need to improve, you'll be better placed to decide which software, if any, will help you reach your business goals.
2. Speak to the providers directly
A quick browse of a website and an online demo will give you an idea of what a solution can offer, but it pays to speak to the provider directly.
If you're happy with what you hear after an initial phone call, it can be a worthwhile experience meeting in the flesh. You may even be able to visit a setting where the software is in place and speak to someone who uses it every day.
It's important to be comfortable with the people that you'll be working with. Find out who you'll have most contact with during your time as a customer. You may initially strike up a good relationship with a salesperson, only to find that she/he will hand you over to someone else once you've signed the dotted line.
3. Take a long term view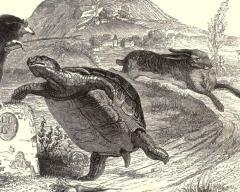 The saying "you get what you pay for" has been around for a long time for a reason. Yet, people too often make important investment decisions based solely on cost.
There are, of course, some good low-cost providers who specialise in one or two elements of functionality, but it stands to reason that they will be limited in what they offer. Comprehensive solutions with a greater deal of functionality are likely to require more initial or ongoing investment, but could return even greater value to your business. Think about what will help you be successful into the future.
Having said that, you do need to work out what you can afford. It's therefore beneficial to become familiar with two popular pricing models that you are likely to come across.
Option a – buy a software licence outright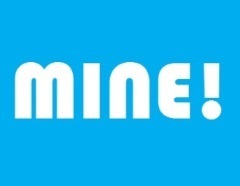 This option allows you to purchase a licence to software which you can use forever (a little like buying a copy of Microsoft Office).
Although this option requires investment up front, it should become more affordable over time because you don't have to pay monthly fees to continue using the software. (If you feel the initial fee is too much of a stretch, ask if the provider is willing to let you spread the initial fee over an agreed period of time).
Providers tend to offer an annual maintenance option (usually free for the first year) that entitles you to support and upgrades. If you're happy with the version of the software as it is, you can save a little more money by choosing not to pay. However, this means you may miss out on valuable new features and the benefits of support.
Option b – pay a monthly or annual subscription fee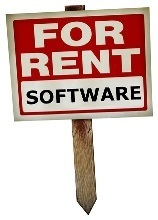 If you are worried about immediate cash flow, a monthly subscription-based model may be more attractive.
Providers usually offer a few different pricing tiers to suit different sizes and types of business and, with little or no upfront costs, this model can be a great way to get started. If you quickly decide that you don't want the platform, you can walk away without having sunk a fortune.
However, the model can prove more expensive over time and, if you stop paying the recurring fee, you may lose access to the software and your data. Not only will you have to invest in a new system, you will have lost all the fruits of your labour.
When you take everything into consideration, the solution that initially appears most expensive may work out as the better deal over the medium to long term.
When you have a shortlist of your favoured solutions, find out exactly what each provider offers as part of their package. You want to be completely clear on what you're paying for and what future costs you will be expected to pay. A good provider will be upfront about their fees and should be able to offer flexible payment terms that suit your need.
Remember to think about the value a product brings to your business. Take your time to make a decision. If you get it right, the nursery software you chose will more than pay its worth.
4. Agreed support and training
It's no use having tools that your people can't or won't use.
Ease-of-use should be one of your primary criteria, but effective training and support will make sure your team is able to exploit the full power of your chosen software and get the most value for your business.
Find out what support and training comes as part of the package and agree costs of any additional training that you think you might need in future.
It is easy to install most software packages, but there is work involved in getting any system up and running. If you're moving from an entirely paper-based process to a digital one, for example, there is an element of cultural change that you would be advised to prepare for. This is where support from people who understand the day-to-day running of a nursery business can pay dividends. Most providers will offer some form of online training, but nothing beats face-to-face learning and discussion.
Some nursery providers like to develop their own in-house expertise in the form of super-users. These are members of your team who use your system the most and who, having received the right training, will be able train other members of your team. This approach is particularly effective if you have a number of settings and can help keep the cost of training down.
5. Remember: people are your most important resource.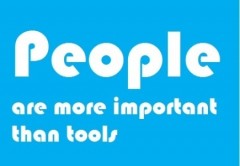 People are without doubt the most important part of your nursery.
Technology cannot replace the personality, enthusiasm and experience of your team, but it can help them to do their job more effectively. When you choose the right software – one that solves the problems your team face – you'll find a happier, more motivated and increasingly productive workforce.
When your team is firing on all cylinders, enabled by software that makes their role easier, it won't be long until you see the results in terms of higher quality childcare and enhanced profits.
What is an ERP?
You may hear of some nursery management solutions being referred to as Enterprise Resource Planning (ERP) software. This means that the software has been designed to help you better manage your business by integrating your data and applications and, usually, taking care of your back office functions. An effective ERP solution should allow you to spend more time focusing on the quality and effectiveness of your operations.
Richard Duddy is Marketing Consultant. He has worked with companies big and small and one day realised that he enjoys helping people to realise great ideas.
Latest posts by Richard Duddy (see all)