Communication is at the heart of everything we do both personally and professionally. As human beings we thrive on it and – when we get it right in the workplace – it can have a dramatic positive impact on all aspects of our practice.
Effective communication in an early years environment leads to better outcomes for children. This is the crux of what our organisations are built on and the most valuable and important thing we influence as practitioners and managers. So how can we make sure we're communicating effectively at and across every level?
1. Start with your staff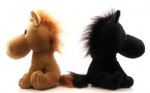 Communicating with adults in your setting is essential to ensure effective practice. Your practitioners may be fantastic with the children, but if they do not learn to communicate well with one another, practice can remain stagnant.
The first part of this is treating one another (and yourself) with respect. This could be through having clear goals which promote positivity. One way you can do this is to have a shared code of conduct which all your team sign up to. See this Colleague Code of Conduct example from Rainbow Smiles daycare nursery.
Encouraging your staff to have professional dialogue with one another will also help. As a sector, we are not often labelled as 'professional' (rather unfairly!), but it does help when we break the stereotype in the way that we act, discuss and progress. It is key for managers to provide time and space for this to occur. This could be through creatively using your staff room as a way of sharing ideas, practice and literature. It could be through having a 'hot topic' weekly or monthly and getting practitioners to share their ideas. Our current topic, linked to the new OFSTED 'Common Inspection Framework' is around 'British values' and how we uphold them in our setting.
Time to share too is vital. Making space within your routine for practitioners to talk and discuss together is essential for developing ideas. Teaching simple yet important skills, such as how to make an agenda, can help practitioners to develop while helping them to use the time more effectively.
Communication between your staff and management team is also essential to ensure everybody is clear of what is expected and what is happening. You want everybody pulling in the same direction towards your goal, so it can help to have a vision this is visible, clear and embedded in your practice. A good experiment is to run a quiz on what your setting's vision and values are: it can reveal how clear and harmonious everything is and may even expand your ideas as to what your vision and values are or should be!
On a day-to-day level, time and procedures can help ensure effective communication. Some simple ideas to get everyone on the same page include: having morning meetings with your staff, a communication book, a visible area in the staff room or a calendar/ planner. What ideas have you got to make sure everyone feels 'in the loop'?
2. Parents are essential, it's a two way process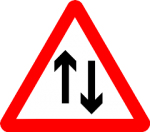 Parents play a vital role in their child's care and education. We must never forget that parents are the expert on their children! If we cannot find out ways to communicate effectively with each other, we will miss out on a wealth of information we did not know about the child. It works the same the other way around too.
Remember that effective communication ensures better outcomes for the child. Valuing those handover times as a time to discuss the child and their learning both at home and in the setting is essential; it is not just a time to real off how long they slept! It too is creating formal opportunities where learning can be discussed.
This does not have to be a 'parents evening' which, when run by rote, can simply create even longer days for our staff. It simply can be the key worker inviting parents for a 20 minute discussion in the evening before they collect the child. It's easier for the staff and the parent.
You can be creative with parent communication solutions. Having a parent portal, such as that provided by Prism Nursery Management Software, can really help parents to be more involved in their child's learning.
You can also try having an "ask me about…" slip which children take home to prompt a conversation between the child and the parent about an event which happened that day. Another idea is to send things home which the child would be interested in, such as loaning a toy or a game or giving a recipe for home made playdough, enabling the parent to become an active partner. (Warning: the home made playdough is messy)
3. Communication with children: what we say and what we don't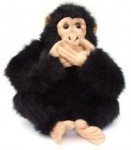 Children are extremely perceptive. The way we communicate in terms of our tone of voice, body language, facial expression and attitude all speak volumes. We have to be mindful of what feeling you are putting across as well as the words you use because the impact of your words will depend on all the non-verbal factors. This is another area you can include in your professional practice observations with your staff and you can work on genuine responses to children which show warmth, care and love. I'm sure we can all remember a patronising teacher or family member from our childhood. Yes, they are children but they are people too!
We also have to be mindful of when communication is appropriate. 'Skilful withdrawal' is one of the most valuable assets to learn as a practitioner. This is knowing when that child needs prompting (not leading!) question to take them that step further in their learning. Possibility thinking is an interesting area to look into when considering your questioning with children. Check out various articles written by Burnard, Craft and Cremin who have done extensive research in this area.
Be aware that effective communication also includes an awareness of when to step back and allow the child to independently explore.
Developing that skill of knowing when to intervene is vital with any relationship, whether child, staff or parent. It involves knowing when they just need someone to listen and when they need you to guide them. You have to know when to let them explore and discover and maybe make a few learning mistakes before you step in.
If you get communication right throughout your setting, the outcomes are better for all, especially for the children in your care. So, take some steps to improve communication in your practice today. If you want to start by getting in touch with me, please feel free!
Early Years Consultant
at
formerly ofAstec Solutions ltd
Heather is an experienced and passionate early years professional who works with and supports teams to improve practice. She has a Masters in "Early Years Professional Practice".
Latest posts by Heather Stallard (see all)