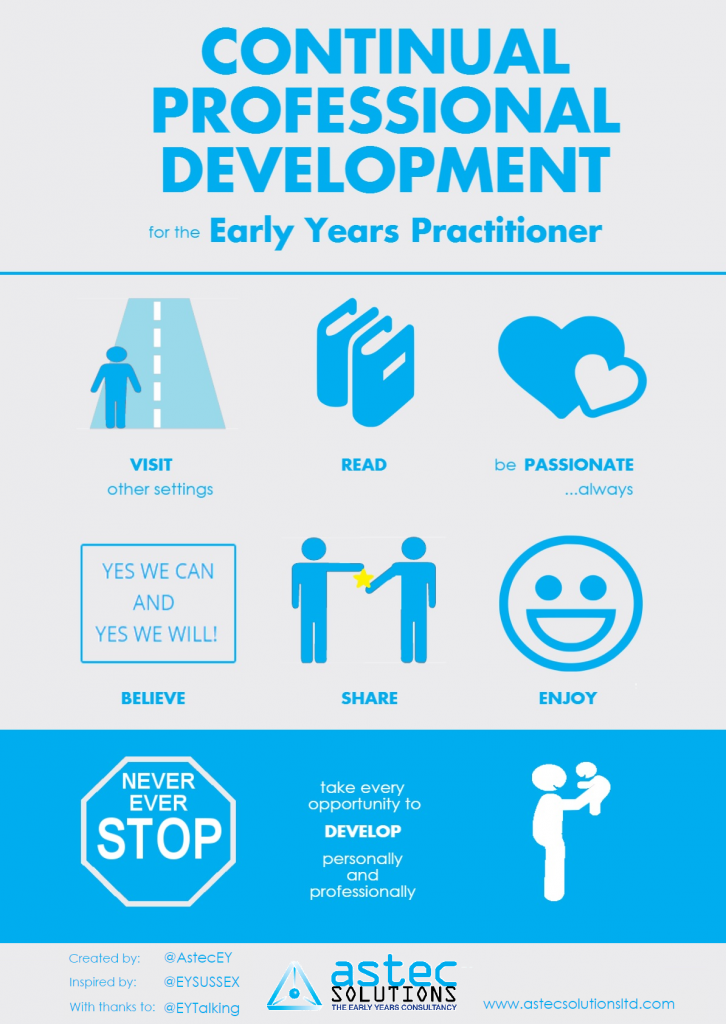 The discussion on quality at last night's #EYTalking twitter chat closed with a question about continual professional development (CPD) for the early years professional.
@EYSUSSEX suggested a few ideas for continual learning that resonated with a few of us participating. Hearing calls from Kathy Brodie and another whose name we cannot remember (please let me know!) that someone should put the ideas into a poster, I thought why the heck not.
Now, I'm definitely not a graphic designer and I haven't tested the poster on paper, but I hope you find it useful. Let me know what you think.
Richard Duddy is Marketing Consultant. He has worked with companies big and small and one day realised that he enjoys helping people to realise great ideas.
Latest posts by Richard Duddy (see all)